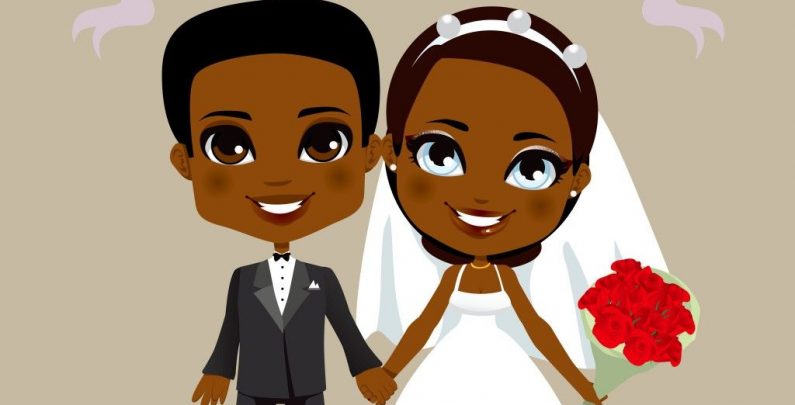 To be a complete woman, is marriage a must?
It's international women's month and the theme this year is #BalanceforBetter.  May we balance-for-better our views on marriage? There seems to be something in the air that's making more and more women sink into a state of desperation (or even depression) in their quest for a husband. I believe that marriage is a beautiful union of two people that pledge to spend their lives together.  It isn't a magical ticket to a happily-ever-after content and fulfilled life. But then, that's easy for me to say and somewhat contradictory as I am married right? So I thought, let me introduce you to someone who is single (and content).
Meet Professor Theresa Chisanga of Walter Sisulu University formerly known as the University of Transkei. She is one of the three-member Rectorate Team for Mthatha Campus, responsible for academic affairs. I fondly call her Aunty.  Aunty is a seriously educated and humble woman with a kind reassuring voice. She attended Leeds University and obtained a Master of Arts degree in Linguistics; later she attended York University for her PhD Studies specializing in English Language Studies; both in the United Kingdom. She's also involved in social activities that help girl students navigate social challenges and deal with the freedom of university life away from parental supervision. She is simply amazing!!  
I've been told I first met Aunty when I was a bouncing toddler in Zambia as her and my father went to university together. But I remember first meeting her in the 90s in Swaziland when I was a teenager, my father and her were lecturers at the University of Eswatini, Swaziland, Kwaluseni Campus; a thriving community of expats from across Africa.
Most of the homes in the community were traditional families with a father and mother set-up. Aunty's home on the other hand, was female-led; she was not married and lived with her niece and daughter. There were one or two other homes that were female-led but I always got the sense those women were bitter or trying too hard; Aunty struck me as the only content one.
For years I was dying to ask her why she was single; it just didn't make sense to the 17 year old me. Growing up in a proper Zambian community, 90% of women were married and young girls were groomed for this eventuality. I remember when I came of age (my boobs started sprouting); my mother's friends would drop random comments like "one-day you'll make a very good wife" or "don't run too much because who wants a wife with saggy breasts?" Against this backdrop, Aunty's set up really confused me because not only was she unmarried but she was also fine; she didn't fit the lonely-angry-black-career-woman or the partying-promiscuous-husband-stealer stereotypes we were told we would become if we didn't get married.
In my late 20s, I found the courage to ask her why she is single and her answer was so simple it blew my mind, "Marriage is a choice, you can choose to get married or not to get married," something within me shifted.  Her simple statement got me thinking how many of us get married as a duty to our community/families; we treat marriage like an inevitable happening in the course of life .i.e. you are born, you go to school, get an education, get a job, get married, buy a house, a car, pay bills and die.  Marriage is right up there with the heavyweights like birth and death.
I appreciate that I can talk to Aunty about anything; she welcomes questions and is always willing to share her wisdom. I recently probed her further about the marriage thing and she shared more interesting insights.
"Hahaha! Maiyo, to be honest, I had dreams like everyone else about a happily ever after situation! I think most girls dream of that, it's the Cinderella dream that society feeds us. In real life however, I quickly learnt that things do not work like that. I got to see things that no girl should have to see with some of my sisters and after a couple of attempts at challenging relationships, I realized that I had a choice!
Many girls even today are hung up on the marriage thing and maybe rightly so because if done correctly, marriage is a wonderful institution. Unfortunately, more often than not in our society, marriage is totally misunderstood. Sadly too, girls are brought up to think without it they are nothing. And because of various dependencies, they go out of their way to stay in unhealthy relationships where they are abused and very often lose their lives – in multiple ways including death."
I asked how she managed to disregard cultural norms.
"I developed a self-confidence when I realized it really does not matter what everyone else thinks about my choices, I am a child of God, I have my own unique race to run, and I will run it my way.  With a bit of reflection on my life, I am very sure I would not have done the things I have done if I had married as expected and had to start getting permission from someone else to travel, to support this or the other person in my home etc. It has all worked out perfectly according to my journey and God's plan for me. But it was a journey of discovery and learning to reach this point."
Regarding self-worth, Aunty had this to say,
"I think Africa and the world needs to bring up their girl children knowing they are worth it, with or without a man. It's beautiful to have someone who loves and cares for you but they are not there to complete you, they are there to help you complete yourself, and; if marriage doesn't happen, it's not the end of the world, you are enough, created in the image of God with full faculties and incredible capacities! What kills women is the belief that men are there to do everything for them. In the end, you give power to someone else to control your life and become helpless when God has given you great gifts which then just die with and within you. Education is critical here, it is what gives the freedom of choice to marry or not, or even to run when caught up in threatening set ups where dreams, ambition and one's spirit are killed."
I think Aunty should write a book about this topic, I can just see the title… "Unchained Marriage" or something like that.
To the women that are desperately seeking marriage; maybe marriage is around the corner, maybe it's in the distant future, maybe you'll never get married, or maybe that guy you have been dismissing is the husband you've been looking for, I don't know. But one thing I do know is that you are whole with the potential to live a content and fulfilled life, with or without marriage.
Question. Are men equally red-hot and desperate for marriage?
I really don't think so. To begin with, boys are generally not socialized to long for marriage. Instead they are encouraged to be strong, bold, care-free and aggressive – but that's a topic for another day.
I was moved by what Aunty said about the boy child when we were wrapping up our conversation.
"The boy child needs to grow up understanding the partnership of relationships. You don't go into marriage to get a maid or a cook to treat with disrespect. Boys need to grow up knowing that their own humanity is realized when they do not have to prove they are men through putting others [women] down."