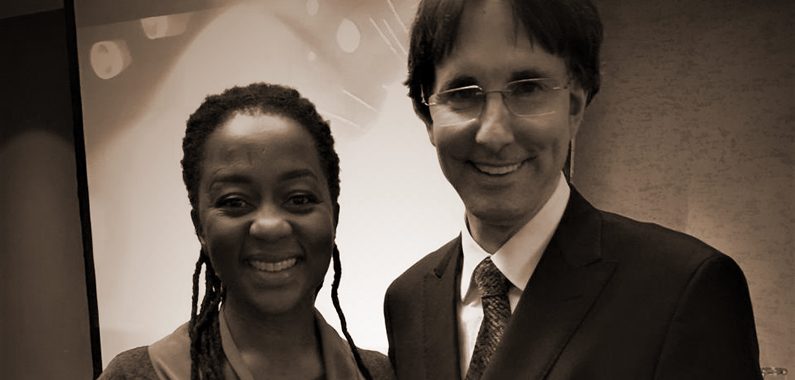 A wish come true!
I first heard about Dr. Dermartini about 3 years ago while attending the Real Entrepreneur Intensive Course by Brian Walsh. He was one of the self-improvement gurus that was mentioned in our workbook. His focus was values and how they control our lives constructively or destructively. While flipping through the pages about him, Brian's voice faded into a "blah-blah blah, blah-blah blah…" Dr. Dermartini's work drew me in.
Next thing I know, I hear a warm voice interrupt my deep reflections,
"Hi South Africa, I'm Dr. Dermartini."
My eyes shot to the stage instantly. Brian and his team were beaming Dr. Dermartini on a gigantic screen as part of the session; his presence filled the room. The first thing that caught my eye was his retro hairstyle; he could have easily been one of the Bee Gees. Then I noticed his cool calm polished manor, everything was in the right place; his gaze, polite smile, perfectly placed hands, his posture…immaculate! They had trained him well. As he continued to speak, my spirit resonated with a lot he had to say. I decided right there, I HAD to meet this guy.
About a month ago while scrolling through Facebook, a Dr. Dermartini ad popped up:
"Join us for a night with Dr. John Dermartini as he talks about How to live a limitless life at Crowne Plaza Hotel, Johannesburg".
Oh, happy day!!! I bought tickets immediately.
The day finally came and I was super excited; I made sure we (me and my daughter) got there early to get good seats. When he finally stepped on the stage and talked, I scribbled notes and nodded through-out the session. During Q&A time, I made sure I asked a question:
"How do you know when you are on the path you're supposed to be on? How do you know you're not misleading yourself?
His answer reminded me of a Bible verse, and was something along the lines of: we tend to view life in polarities; as good or bad where in fact everything is working together for good to take you where you need to go…
After the talk, I had the opportunity to have a one-on-one with him so I asked him some more deep questions. He was incredibly personable and made me feel like he had all the time in the world to talk to me (even though there was a long queue of people waiting to see him); he didn't have that brash lets-keep-it-movin' American bravado I'd expected.
As we walked out, I couldn't help but feel inspired and even more determined to continue sharing a message of love, hope and abundance; what a night to remember!
It was nice to meet you Dr. Dermartini!