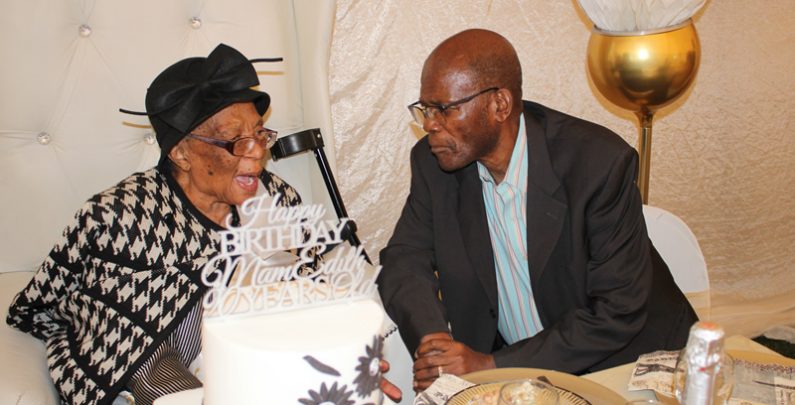 The Matriarch Lives On!
There is only one person my first blog post MUST be dedicated to, my grand-mother, Mamcirha Nocawa Lubemba who is no longer with us, she passed on just a few days before Christmas on 19 December 2018. What a source of inspiration!
My earliest memory of Mama was me plaiting 10 strands of hair on her balding head when I was around 6 years old. I could never understand why she wanted it plaited; couldn't she see she had no hair? We all lived in Zambia at the time; my family lived in Avondale (the burbs) and she lived in Kaunda Square (ko kasi). We would visit her at least once a month and plaiting her hair became a ritual after her long day of cooking, eating and endless chattering with my mom.
I really believed Mama was the strongest woman on Earth because I had witnessed her carry lots of children at the same time or slap misbehaving big uncles. When she would scream at Tata, he never took her on (well at least not in front of us); he would just shamefully look down and say "Sorry Mama".
As I grew older, my heart (and stomach) was drawn to Mama's culinary skills; she was the world's greatest chef. Till this day, nobody I know can cook Umngqusho like Mama. She was also a super-fast chef and could easily cook for 30 people in what felt like 20 minutes.
In the latter years of our relationship, Mama became a source of power and love; a matriarch with relentless strength and deep profound love for those she came into contact with. A firm believer in the word of God, she demonstrated her love daily through the life she lived. In her last days, she was too weak to go to church so church would be held at her home, complete with a pastor and choir.
At her funeral, I made a tribute with these few words:
You were already preaching women's rights long before it became fashionable and popular, you empowered all your daughters…I see your spirit lives on in my aunties, sisters, nieces, daughters, and cousins; in some of us, your strength shows up like a roaring lion, for others it silently cuts through rock.
Because of you, I feel comfortable in my own strength.